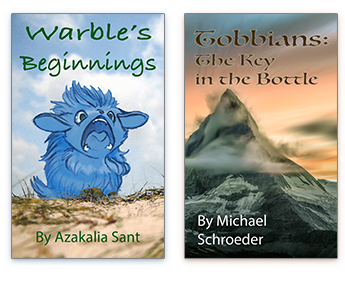 Let me tell you a story...
...about some friends I once knew. First, there was one called Warble, though that was more what he was than his actual name. He was small, blue, fuzzy and couldn't resist shiny objects. His curiosity frequently got the better of him, but that was not always a bad thing.
Then there was Tobias. He was a young Tobbian who cared greatly for the forest near his home, as well as the animals that lived there.
But of course you already knew all that, didn't you? After all, you were the one who helped them find their ways.